Mr. Alan D. Pole retired in September 2008 as the BOCES District Superintendent for the Delaware-Chenango-Madison-Otsego BOCES after 18 years in this role. Prior to this Mr. Pole spent 16 years at the Onondaga-Cortland-Madison BOCES in several key positions, including Personnel Director, Assistant Superintendent, and Deputy Superintendent. In his role as BOCES District Superintendent, Alan conducted numerous superintendent searches for local component districts in his supervisory district. He also has been involved in several school district reorganization studies in and outside his BOCES. He has been an adjunct professor at SUNY Cortland, Syracuse University, and Ohio State. Among his many awards, Alan has received the William Deming Leadership Award from the Rural Schools Program at Cornell University and the Amy Bull Crist Leadership Development Award given by the New York State Association for Women in Administration. On June 18, 2021 the DCMO BOCES Board of Education recognized Alan for his long, outstanding service to the BOCES by naming the campus in his honor (Alan D. Pole Campus). Mr. Pole joined Castallo & Silky LLC as an associate in fall 2008 and in 2019 became the Senior Associate in the firm.
---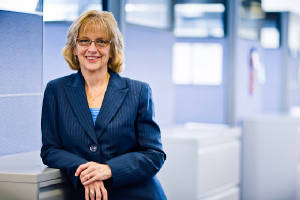 Ms. Deborah (Deb) Ayers retired in October 2017 from the position of Assistant Superintendent for Administration for the Onondaga-Cortland-Madison BOCES in Syracuse after nearly forty (40) years in public education. Prior to the seventeen (17) years in her position at OCM BOCES, Ms. Ayers served as the Business Administrator in Tully CSD for nine (9) years and the Business Manager in DeRuyter CSD for seven (7) years after beginning her career as a teacher at DeRuyter CSD. She has served in a variety of leadership positions at the state and local levels of the New York State Association of School Business Officials. Additionally, Ms. Ayers has been an adjunct professor in the educational leadership program at SUNY Cortland, teaching courses in Public School Finance, School Business Management, and Capital Project Administration. Over the course of her 33 years as a school business official, she has had extensive experience with business operations, transportation, facilities, school food service, and capital projects.
---
Mr. James R. Frame retired in August 2021 from the position of District Superintendent School for the Greater Southern Tier BOCES. In his tenure at GST, he assisted boards of education in a number of local superintendent searches. He also served as the Superintendent of the Odessa-Montour Central School District for ten years taking the district from "improvement" to "rewards" status. He has worked in urban, rural and suburban settings across New York State. His experience includes work as a school counselor, department chair, principal, district director, and superintendent. His professional interests include leadership development and fostering new leaders to accept the educational challenges of the future. Jim has served on numerous boards and work groups focused on strategically solving problems and promoting educational change. He routinely speaks on leadership development and has spoken at state, national, and international engagements. In 2022 he joined Castallo & Silky LLC as an associate.
---
Mr. Stephen Bocciolatt completed more than 36 years in education, of which 25 were in the superintendency and 5 were as high school principal. He began his career as a math teacher. He retired in December 2012 from the position of Superintendent of Schools of the Westhill Central School District after 10 1/2 years in this role. Mr. Bocciolatt is well-versed in all operations of a school district. He has planned and successfully completed several capital improvement and technology projects. Mr. Bocciolatt implemented professional learning communities in his last district. One of its elementary schools was named by the federal government a National Blue Ribbon School based on its student performance. This designation recognized the school as exemplary. As a member of the New York State Council of School Superintendents, Mr. Bocciolatt served on the State Education Department Commissioner's Advisory Council. He has participated on several panels on the topics of superintendent/school board relations and labor relations. Currently, Mr. Bocciolatt is an adjunct professor at Le Moyne College mentoring administrative interns. He also leads professional development sessions on how to successfully administer school construction projects and consults with school districts on their capital projects.
---
Dr. James (Jim) M. Merrins has more than 40 years experience in school administration, including
16
years as a Superintendent of Schools in Fredonia (12 years) and Honeoye (4 years), New York.
For fourteen years (1995 to 2008) Dr. Merrins worked for BOCESs in New York as Executive Program Administrator of the state-wide Superintendent Development Program, leading a team of 30 faculty in the training and placing of more than more than 130 school administrators in superintendency.

While at BOCES he developed several programs, workshops and conference for the training of Superintendents of Schools, school business leaders, and school district auditors.
Dr. Merrins is NYS certified as a Superintendent of Schools and School Business
Administrator
.

Dr. Merrins taught school finance and school law as an adjunct at SUNY colleges (Fredonia, Brockport, Oswego) for several years.

His resource rich website is

www.SuperintendentOfSchools.com

.
Dr. Jim Merrins is currently the Executive Program Administrator of the Educational Leadership Institute (ELI), hosted by the New York State Association for Women in Administration (NYSAWA), and Executive Director of the New York State School District Internal Auditing Alliance (SDIAA). Dr. Merrins currently administers numerous statewide programs, workshops, and webinars for superintendents, school administrators, and school business officials including Readiness for the Superintendency in New York State, Applying for the Superintendency in New York State, Transition to Superintendency Program, Fiscal Navigation for Superintendents, The School District Negotiator, Claims Auditor Training, Claims Auditor Conferences, Introduction to Extraclassroom Activity Funds, Advanced Issues for Student Extraclassroom Activity Funds, and Audit Committee Training.

Dr. Merrins is the owner of Educational Support Services providing independent, confidential counseling to superintendents and school administrators, educational consulting and training to school districts, and fiscal evaluation and advisory services to school districts across New York State.
---


Dr. Jessica Cohen retired in July 2012 from the position of District Superintendent of the Onondaga-Cortland-Madison BOCES in Syracuse after having served in that role for more than nine years. During her tenure as District Superintendent, she assisted boards of education with 22 searches for superintendents. She has also served as the Assistant Superintendent for Instructional Services for the Delaware-Chenango-Madison-Otsego BOCES in Norwich for eleven years and the Coordinator of Effective Schools planning at OCM BOCES. She began her career in education as a school psychologist in the Auburn City School District, was an Assistant Professor at Virginia Tech University, and served as a private consultant in educational change. In 2013 she served on the Governor's Commission on Educational Reform, has served on the Board of Directors for the Friends of the Central Library, and served as the statewide chair of the District Superintendents. Among her awards are the Amy Bull Crist Leadership Development Award given by the New York State Association for Women in Administration, the New York State Council of School Superintendents Appreciation Award, and the MACNY/Partners for Education and Business Education Leader of the Year (2012).
---
Dr. Suzanne Gilmour retired in 2017 from being Director of the Educational Leadership Program at Le Moyne College (Syracuse, N.Y.). Dr. Gilmour has been a teacher, principal and central office administrator in the public schools for twenty-five years. She is a consultant on such issues as collaborative leadership, leadership development-especially women in leadership, district project facilitation, and mentoring and support for administrative placement. She offers suggestions for successful leadership in her book Suceeding as a Female Superintendent: How to Get There and Stay There. Dr. Gilmour stepped down from her long tenure as the Executive Director of the New York State Association for Women in Administration (NYSAWA).
---
Laura Lavine i
s an ASHA certified, NYS certified and NYS licensed speech-language pathologist who taught in public schools and in private practice. She has held the positions of principal, supervisor of special education, director of special education, and assistant superintendent for pupil services, and is a retired public school superintendent and retired head of school of a nonpublic school, all in New York State.
Laura has also served as interim administrator for area school districts, serves as an expert education witness for attorneys and their clients, consults for a national education company, and is approved by the New York State Education Department as an evaluator of charter schools. She teaches webinars on a variety of topics for leaders of NYS nonpublic schools, has presented at local, state and national conferences, and served as guest lecturer at area colleges/universities. In addition, she has taught undergraduate and graduate students at the college level, supervised ASHA Clinical Fellows and special education graduate students in their practicum placements, and mentored numerous students, new professionals, and school board members. She has also served on many boards and committees, and provides pro bono speech-language therapy to young clients.
Under Laura's superintendent leadership, literacy rates increased 44% and the district's graduation rate increased from 78% to 96%. The district was removed from the state comptroller's fiscal stress list, increased its undesignated fund balance to the maximum allowed, and added additional monies to reserves. The district also received the highest passing rate on a school budget vote in the district's history with an attached multimillion dollar capital project.
The nonpublic school where Laura served as head of school saw an increase in enrollment of 50%, became financially stable, and was highlighted in local media for becoming one of the top performing nonpublic schools in the area on the New York State assessments. During her headship, Laura also formed an advocacy coalition of nonpublic schools in Central New York to ensure that nonpublic school students receive the same information and services from government officials as public school students.
Laura holds a Bachelor of Science in Speech Pathology and Audiology, a Master of Science in Speech-Language Pathology, and a Certificate of Advanced Studies in school administration. Her areas of expertise include school leadership for public and nonpublic schools, special education/pupil services, faculty/staff deployment, contract negotiations, and educational substantial equivalency. Her current research focuses on school boards—in particular, school board governance and elections, the impact of school boards and superintendents on student achievement, and communities' perceptions of their school boards.
---
Dr. Maureen A Patterson retired in July 2016 from the position of Assistant Superintendent for Curriculum, Instruction, and Assessment in the Liverpool Central School District. In that position for 11 years, she led the administrative team and staff to meet the challenges of changing demographics, increasing expectations for academic achievement and standards for learning, teachers, and leaders. As a member of the district's Network Team, she provided professional development to all staff. Prior to that, she was a Supervisor of Special Education for Oswego County BOCES, leading and creating programming for students in multiple districts.
Dr. Patterson is currently (since 2018) Director of the Educational Leadership Program at Le Moyne College in Syracuse, NY. In a joint venture with Le Moyne, Liverpool and OCM BOCES, she served as a professor in the CNY Leadership Development Program, developing courses and designing innovative instruction, including blended courses. Supervising Administrative Interns provides her the opportunity to share expertise and perspectives on leadership, as well as mentor the Interns. Dr. Patterson also taught CAS courses at SUNY Oswego in the Educational Administration Department, and provides workshops to graduating administration candidates on resume writing/branding and interviewing skills. As a graduate of the Inquiry Program at Teachers College, Columbia University, she earned her doctorate conducting research on family school involvement, a particular area of expertise, in addition to co-teaching, addressing poverty issues in the school, and working with ENL families.
As a long-time member of the Government Relations Committee for SAANYS (School Administrators Association of NYS), she has lobbied extensively for educational initiatives and budget issues, conducted professional development, and collaborated on white papers about high school reform and RtI (response to intervention). In spring 2016, she was honored to present on the topic of RtI to the NYS Board of Regents after working with a NYSED committee on AIS. SAANYS also awarded her the National Distinguished Elementary Principal award in 2001 — a prized award for her work creating an improved achievement, student and family focused school.
In her 37-year career as a special education teacher and administrator, elementary principal, secondary principal, and district office administrator, Dr. Patterson has guided and mentored students and staff to identify their goals and skills, and progress to a successful future. She frequently receives requests to provide training and guidance on leadership, supervision and evaluation, grant writing, family school involvement, and mentorship.
---
Dr. Glenn Wachter retired in June 2015 as an Associate Professor of Educational Administration at SUNY Oswego. During his tenure at SUNY, he also was the director of the NYS Superintendent Development Program. Prior to this Dr. Wachter served as Superintendent of the West Irondequoit CSD for seven years, retiring from the superintendency in 2003. During his leadership career, he has held positions as an Assistant Superintendent of Instruction, an Assistant Superintendent, a principal, assistant principal and teacher. He has worked as a consultant to numerous school district across New York State focusing on curriculum, instruction, and organizational program design. He has most recently consulted for NASSP, helping conduct an organizational management study and subsequently leading nationwide National Honor Society focus groups on behalf of NASSP.
---